Skip to Content
The Company Bio for AT Real Estate Services in Phoenix, AZ
AT Real Estate Services is built on decades of independent brokerage, real estate investment, and management experience in our local community. John Asher and Greg Thielen have both worked with national and local firms prior to founding AT Real Estate Services. Ever since John and Greg first met as high school sophomores in 1985 here in Phoenix, they have been inseparable friends. It takes dedication and good character to build long term bonds like they share. This stable bond is the foundation of the relationships they share with their clients and colleagues. Our top business priority every day is the relationship that is constantly building within. We view our relationships with our clients as a long-term commitment well beyond the realm of one or two transactions or assignments. Our Clients are our Partners.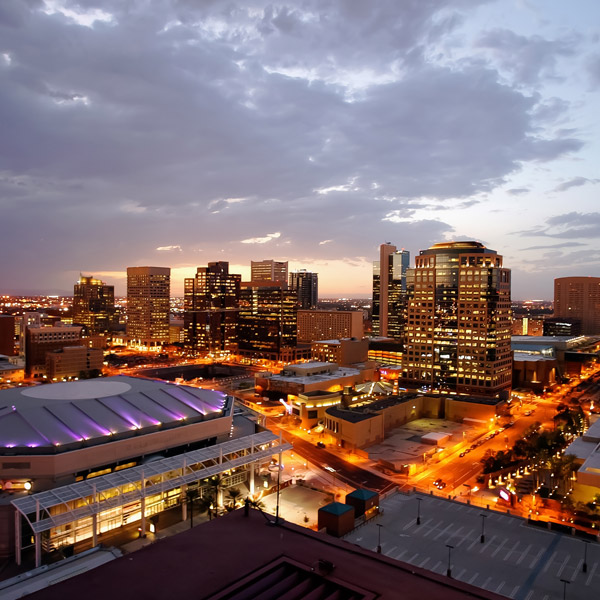 What to Expect when Working with AT (Asher-Thielen)
John Asher and Greg Thielen are not the types of salespeople you normally deal with on real estate matters. They are professional real estate advisors who apply their experience and knowledge of the local market, along with their grit and work ethic, to provide the best possible outcome for each assignment. AT Real Estate Services ("AT") is not a large real estate firm, we are small, nimble, skilled and dedicated. If we can't add value to what you are trying to accomplish, we won't work with you and waste your time or ours. By being a boutique firm, we can dig deeper with each client, and help at a level that the factory firms can't or won't. AT Real Estate Services is inspired to leverage and share our local relationships, which have been built over the last two decades through interactions, friendships, and transactions, as well as our earned industry experiences. With these resources, we help our clients achieve their goals and aspirations.
Call Us to Discuss Your Real Estate Needs
John and Greg ("AT") look forward to hearing from you and starting a business relationship centered around your real estate requirements. AT Real Estate Services is ready to help you locate and acquire the real estate opportunity or opportunities that fit your needs. You might find that opportunity or space in the properties we have listed for sale or lease, or we might have to do a city, metro or statewide search for you. Either way, we are sure to find the property or space that you are looking for. Give us a call today to speak with AT's team of experienced professionals.
Local Knowledge. Local Experience. Local Relationships.